Mirai Agris Co.,Ltd
Company Profile
Mirai Agris Co., Ltd. was established in 1988 as 「Hakusan International」, a company that sells horticultural plant to professional growers in Japan. The company sells excellent seeds and seedlings purchased from seed companies and breeders in Japan and abroad directly to more than 1,500 horticultural growers throughout Japan. It also supplies the materials needed for cultivation, such as soil, fertilisers, pots and growing equipment. In line with business expansion, at the end of last year we dissolved our capital relationship with Hakusan Co., Ltd. Accordingly, the company name will be changed to Mirai Agris Co., Ltd. from 1 February 2023. In the future, we will be involved not only in the horticulture business but also in agriculture in general, and will strive to contribute to the further development of agriculture in Japan.
Business activities
- Sale of horticultural seeds and materials for professional growers
- Sale of vegetable seeds and agricultural materials for professional growers
- Planning and sale of products for household goods shops
- Internet shopping and vendor business
- Flower and vegetable breeding business

The 'values' that Mirai Agris can offer.
Large selection of top-class products
Mirai Agris is a hybrid 'manufacturer' and 'trading company', which is rare in the Japanese seed industry. In addition to its own original varieties, the company handles a wide range of common varieties from major Japanese seed company and varieties from overseas. In addition to selling products, the company also offers a wide variety of products and a range of accompanying information. For this reason, we are also able to propose varieties to suit all needs and assist in the development of our own private brands. Mirai Agris also handles a wide range of genres, including flowers, vegetables and ornamental plants. Therefore, if grower is thinking of planting new varieties or changing crops, we believe we can guide and support growers in the right direction.
Made in Japan varieties
Our company is strong in cyclamen and primulas and handles a wide range of varieties. We are expanding our connections with breeders and growers throughout the country and are working to promote Japanese-bred varieties that are suited to the Japanese climate. We have the top share of the domestic market in this field. In addition, for other horticultural varieties, we are promoting the breeding and development of varieties that are unique to Japan.
Proposal-making capabilities of 'seed consultancy'
There are various forms of agriculture, of which cultivation using greenhouses and other facilities requires high profitability. In addition, crop selection is important to ensure stable employment throughout the year. Our company is characterised by 'direct sales', which directly links our sales staff with customers. We visit customers throughout the country from our three offices in Aichi, Saitama and Chiba prefectures. Each staff member has his or her own area of expertise and professional product knowledge, and in addition to purchasing products, they also offer advice on cultivation know-how, planting and cropping patterns. We help our customers solve their problems based on the experiences, know-how, latest information and cultivation technology information provided by growers from all over the country.
Another strength of our 'seed consultancy' is our ability to provide interior shops and select shops with easy-to-grow, high-quality interior greenery that takes into account the shop's internal environment. We support our customers with stylish designs that meet their purchasing needs, together with cultivation and growing know-how, so that they can manage and sell their products easily and cleanly. Furthermore, if customers want differentiated products, we can also meet there PB planning requirements.
Unparalleled volume of information
Founded in 1988 as an importer of ornamental plants, the company has expanded its business over the past 30 years to handle a wide variety of plant genres. As our product range has grown, we have also accumulated real voices and technical information from customers all over the country, which is shared within the company. When problems arise with cultivation or management, the entire company works together to find similar cases and ways to improve them and make suggestions.
In addition to an online shopping website for growers, we also operate a shopping website for general consumers. This enables us to conduct market research to find out "what kind of seeds and seedlings are popular in the market today" and "what genres and varieties are growing in consumption". This is useful when customers are considering what to grow next or what to buy.
Meticulous support
We not only sell seeds, but also provide general support. One of these is patent (breeder's right) protection. Our experienced staff can help you to consider and decide whether a variety is worth the time, effort and high cost, including preliminary research for registration applications and whether it is worth applying for registration. In our home-use business dealing with interior greenery, our strength lies in our delivery system, which enables us to respond quickly to small to large orders, and we have gained a good reputation for our business with major national home centres and interior design shops.
To overseas seed companies and breeders
We assist companies wishing to enter the Japanese market. Let Mirai Agris Co., Ltd. be your contact point for sales to professional growers.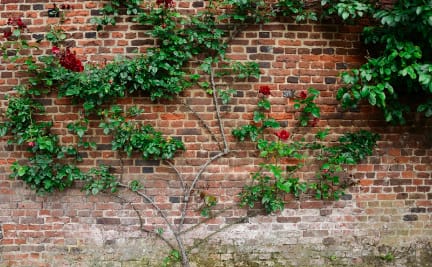 Contact us
ADDRESS

Mirai Agris Co.,Ltd.
Address 606 Yamagoe,Nagakute,Aichi,Japan
Zip 480-1111

TEL

+81[0]561-63-3911

FAX

+81[0]561-63-3913

WEB

http://hk-int.jp/